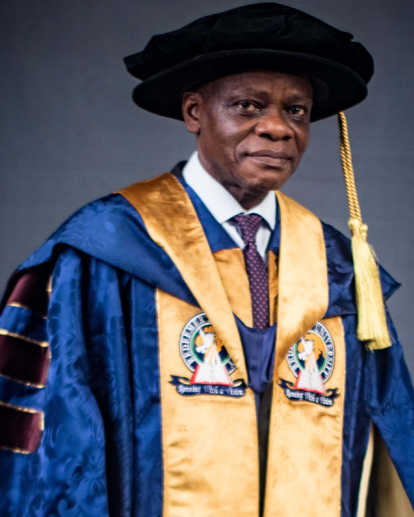 It is with great delight I welcome you to the homepage of the Faculty of Built Environment Studies, Redeemer's University, Ede, Osun State, Nigeria. We are the first Faculty of the Built Environment in the country.
In line with the mission of the University, the Faculty aims at developing professionals with a global perspective who will lead the pack in transforming the God-given natural environment into the built environment of our dreams; a built environment that is sustainable, eco-friendly and in harmony with nature.
Our Faculty is committed to excellence in education, research and service to the immediate built environment and poised to encourage international interactions and collaborations of our academic staff and students. 
Every member of staff aspires to provide our students with the skills for creativity, innovation, entrepreneurship, collaboration, networking as well as leadership imbued with God-fearing attributes. We deploy and encourage smart technological solutions to the built environment challenges. 
The Faculty has six well developed programmes which are relevant and responsive to students' interests and demands for maximum employment opportunities at both local and international levels. Our courses provide increased access for prospective students with postgraduate ambitions. We build on and expand resources to ensure high-quality industry-based teaching, research and service opportunities for students and faculty.
Please explore our webpage to learn more about our array of outstanding academic programmes that set up apart from the crowd, and prepare our future graduates for a variety of leadership roles.  
The Faculty looks forward to a fruitful relationship with you.
Thank you.