University education in Nigeria has been so unilateral in its approach to preparing the youth to handle the challenges of the future. We have focused mainly on academic development all these years. Man is a triune being – spirit, soul and body. Any institution that wants to prepare man to achieve laudable goals in life with less stress has to take cognisance of the entire man – spirit, soul and body.
At Redeemer's University, a Christian Mission University, our approach to spiritual development is purely based on principles and practices drawn from the Holy Bible. The Bible remains our standard source of reference in all issues of life. It is our main text book in the school of spiritual development.
The chapel exists to point us to God alone, as we worship Him in spirit and in truth. The chapel is intended to bring the Redeemer's University staff, students and community together for worship, spiritual nurture and education regarding relevant issues of life.
At Redeemer's University Chapel, we seek to keep God first by encouraging an intimate, personal relationship with Him (Luke 10:27; John 1: 12); and providing challenging, biblical teachings intended to produce transforming power through the power of the Holy Spirit (2 Timothy 3:16-17).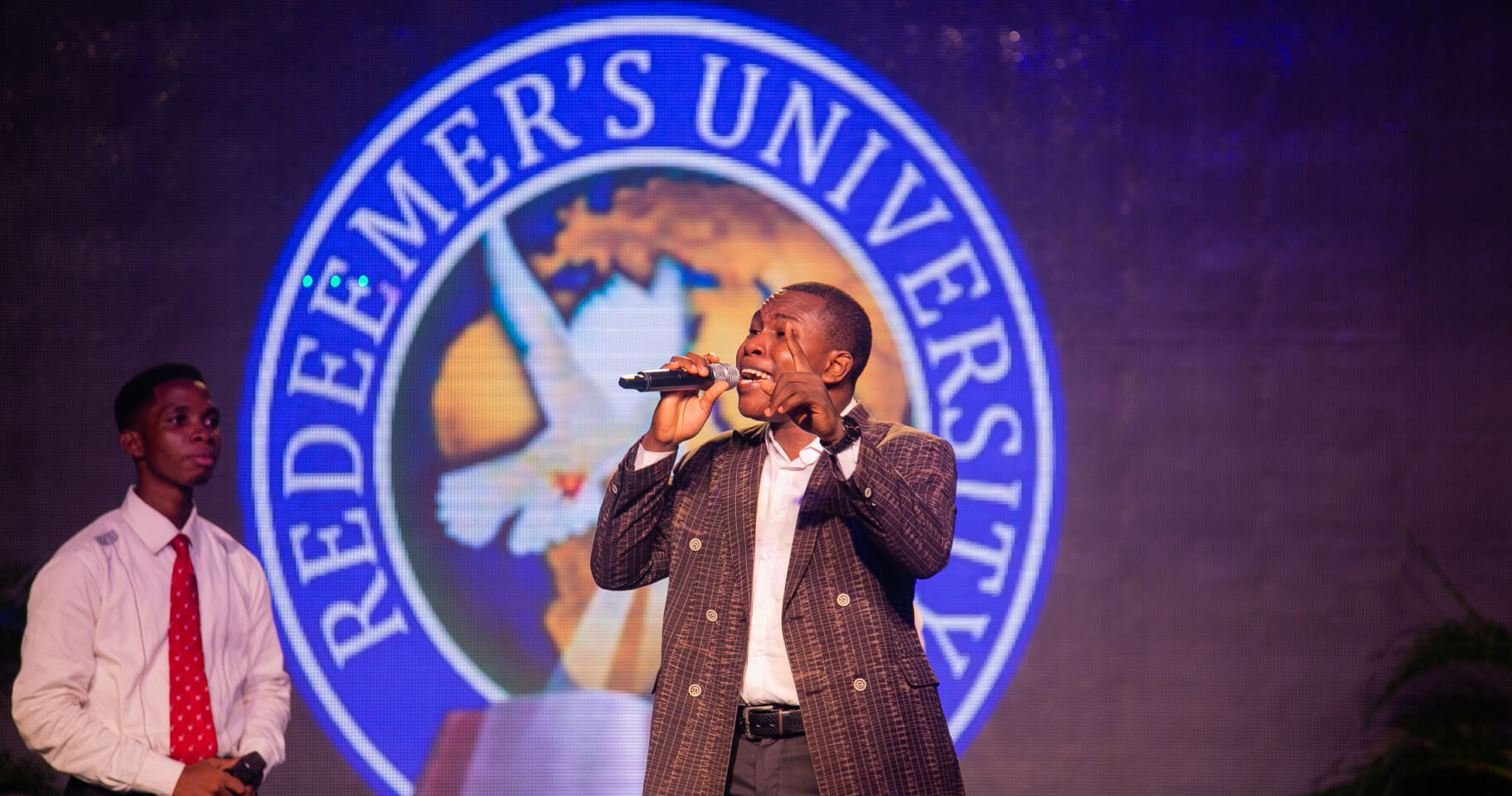 All the spiritual development programmes and administration are handled by the Chaplaincy and Counseling Division headed by the University Chaplain, Pastor Olugbenga Akosile and his assistant, Pastor (Mrs.) Alakija.
The Counseling Department is in charge of group and personal counseling. The morning devotion and mid-week service serve as platforms to bring students closer to their maker. 
Where there are special needs, individualized counseling, prayers and fasting are deployed.
| | |
| --- | --- |
| Pastor Akosile S. Olugbenga | Chaplain |
| Pastor Oluseyi Alakija | Asst. Chaplain |
| Pastor Bolaji Olusemola | Youth Chaplain |
| Pastor (Mrs) Ogalo Alakija | Chaplain 2 |
| Fadare Ayomide Elisha | President |
| Onobun Isiborme Grace | Vice President |
Currently, the chapel operates two services due to the large crowd as well as COVID 19 protocols.
First service (Foundation and 100 Level): 8:00am
Second Service (200 – 400 Level): 9:25am
As earlier noted, part of the university's vision is to be a breeding ground for God's endtime army, raising faithful spiritual leaders hence, the need for several means of immersing the minds of the students in the word of God.
This prompted the introduction of the Morning Devotion, held collectively (male and female) which holds between 7:00am – 7:30am daily.
Asides the regular Sunday services, there is a weekly Bible Study held on Wednesdays, which is part of the university's curriculum (building God fearing and faithful preachers and pastors) as lectures end every Wednesday, allowing for ample time to relax before the next "lecture", Bible class.
The choice of the day was significant in that it was believed that the Sunday Services was not sufficient to sustain the students for the whole week, hence a mid week service such as this Bible Study was necessary to complement the Sunday Services.