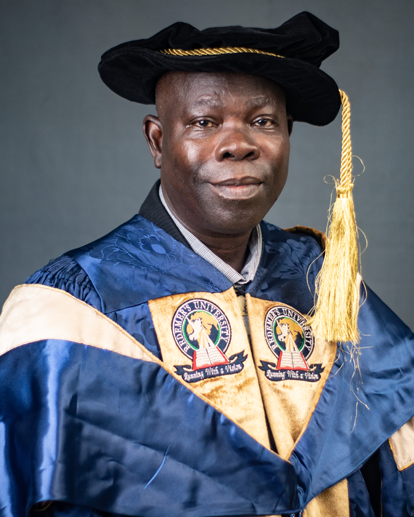 It is with great joy and excitement that I welcome you to the Faculty of Social Sciences, Redeemer's University website.
It is a unique opportunity for you to study in this Faculty. The Faculty of Social Sciences is the largest Faculty in Redeemer's University.
It runs 24 degree programmes through five Departments. These are: Department of Behavioural Studies (B.Sc., PGD, M.Sc., PhD Psychology and Sociology) Department of Economics (B.Sc, PGD, MSC, PhD Economics) 
Department of Mass Communication (B.Sc. Mass Communication, PGD, M.Sc and PhD Communication and Media Studies), Department of Political Science (B.Sc., PGD, M.Sc., PhD Political Science) and Department of Tourism Studies (B.Sc., PGD, M.Sc., PhD Tourism Studies).
Our degrees are awarded on the pedigree of LIFE which stands for Loyalty, Integrity, Faithfulness and Excellence. These, among other factors, make the graduates of Redeemer's University ready targets for employment by various Industries, Organisations and other Employers of Labour.
I am honoured to inform you that all these degree programmes are fully accredited by the National Universities Commission (NUC) and other relevant professional bodies, including the Advertising Practitioners Council of Nigeria (APCON).
The Faculty is fully running with the vision and mission of the Redeemer's University "to be the foremost academic institution setting standards through continuous commitment to excellence geared towards making a transformative impact on society'' with a view to "continuously impact the society through commitment to excellence in education, research, creativity, innovation, entrepreneurship and raising global leaders as change agents imbued with God-fearing attributes"
I sincerely wish you the very best as you go through our web page and choose to partner with us in the Faculty of Social Sciences.
Professor I. Bayo Oloyede