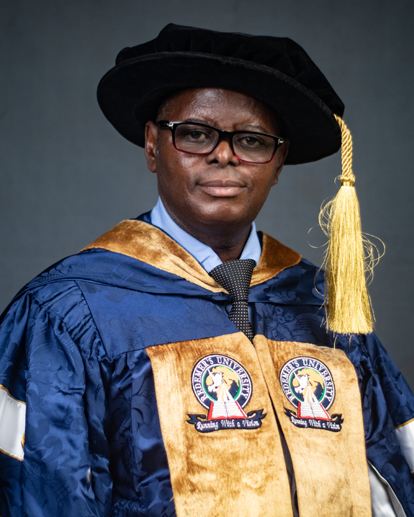 I am pleased and excited to welcome you to the website of the Faculty of Humanities, Redeemer's University. This website highlights the excellent academic services available in the College and guides you in navigating the various available constituent departments.
This prestigious and humane College comprises four accredited departments: English; History and International Studies; Religious Studies and Theatre Arts and Film Studies. 
Established in 2005 as one of the pioneer Faculties, the Faculty of Humanities is dedicated to learning, research and teaching.
The faculty places high premium on students' general welfare which reflects in our student-staff relationship by producing young men and women worthy in character and learning to meet the needs of the world of today.
All members of the faculty, who are passionate and seasoned experts in their chosen fields who also double up as in-loco parentis contribute significantly to actualize the corporate goal of the university summarized in the LIFEPIE acronym. 
Generally, our methodology includes contextualizing debates within Africa and global experiences and creating an awareness of the factors affecting representation and cultural production.
We also equip students with the skills and understanding needed to read critically and communicate effectively; facilitate interaction between students and lecturers in small-group or seminar classes; and encourage and enable students to become independent learners, with the ability to access library and on-line resources and develop research projects. 
The expansive and critical training in the Humanities prepares graduates of our programmes to work in diverse spheres of human activities such as,
We appreciate your visit to our website and hope that you will contact us with questions you may have about our undergraduate programmes.
Professor Afolorunso Dairo