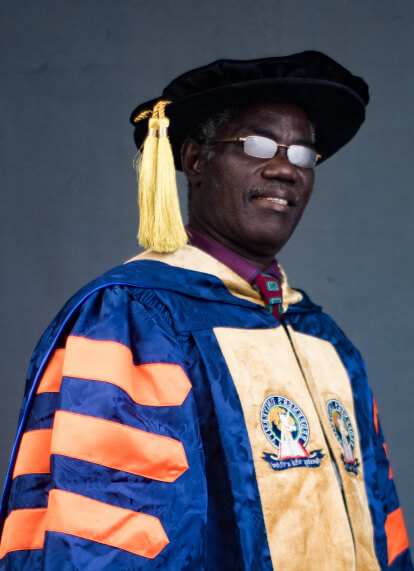 It is my pleasure to welcome you to the Faculty of Basic Medical Sciences, Redeemer's University and to our website which I hope would be useful in accessing needful information about the faculty.
Our faculty, the base and foundation of all Medical Sciences currently houses five departments; Anatomy, Biochemistry, Physiology, Physiotherapy and Nursing Sciences.
The Physiotherapy and Nursing Sciences are Professional Programmes leading to award of Bachelor of Physiotherapy (B.PTH) 
and Nursing Science Bachelor of Nursing (B.NS) respectively; while the other three Programmes lead to award of Bachelor of Science (B.Sc.).  The curriculum of each Programme is designed to meet the need of modern day Basic Medical Scientists and allied professionals. The faculty is blessed with competent and committed lecturers, administrative and technical staff.
The crop of these experienced lecturers and other faculty members in addition to conducive environment, have always placed the faculty in an enviable position among the best. Permit me to inform you that aside from our super internet services, almost constant supply of electricity, the faculty is blessed with state of art equipment, this combined with astute researchers have been leading to cutting edge researches in various areas of Medicine and allied disciplines.
Few of our modern-day equipment are FTIR, LC Chromatography, GC Chromatography, HPLC, AAS. Based on this vantage position the faculty is poised to training of excellent academics and professionals in Basic Medical Sciences that would have transformative impacts on the society and the world at large. In this our quest for the best, with our paths already adorned with enviable achievements and trajectories innovations, I am inviting you to join this success train of accomplishing people to the land of greatness by choosing one of our Programmes:
Awaiting your arrival.
Basically yours.
Rev. Dr. Bamidele Adewale Salau (DIP. PH., B.Th., B.Sc., M.Sc., Ph.D.)